Hiking : Enjoy the great outdoors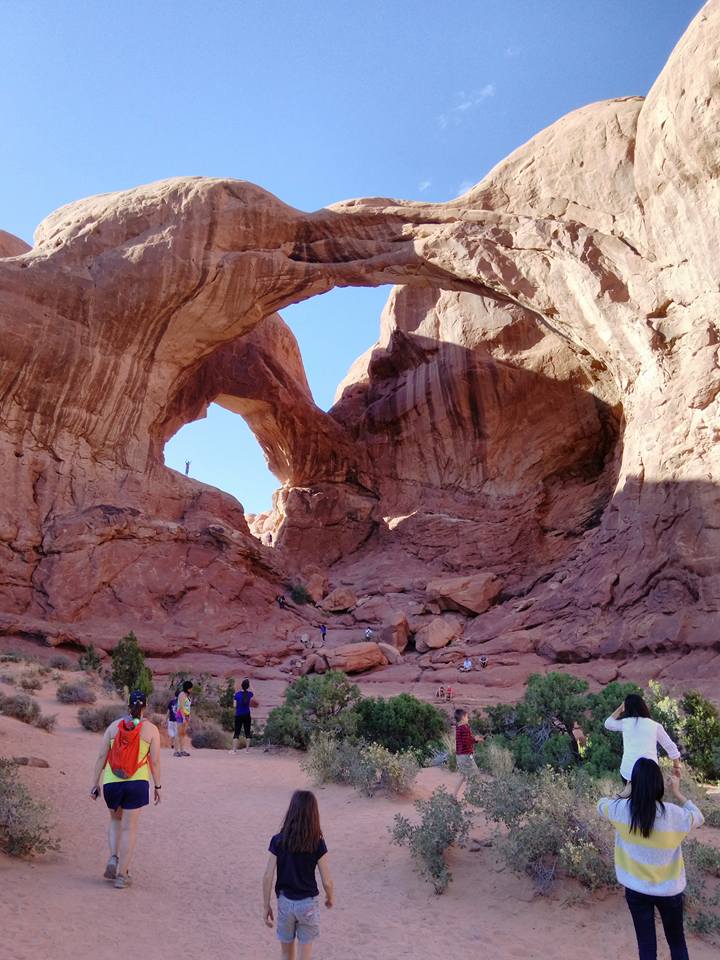 When the weather is nice, my kids and I enjoy hiking the various trails offered in the beautiful state of Utah. Most often, we hike the areas within the Salt Lake Vally. But on special occations we have camped and hiked in areas outside of the vally. On one occasion, my younger sister, my younger brother, my kids and I camped in Moab and took trips into Arches National park. The weather was just warm enough, and the sites beautiful.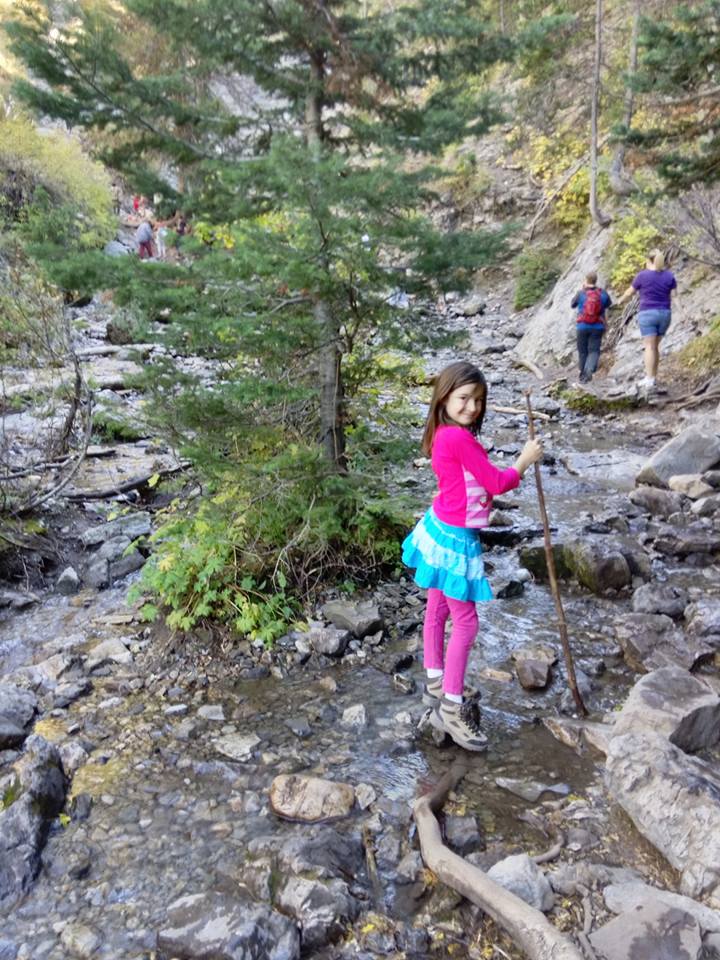 Another memerable hike was when the kids and I went up Big Cottonwood Canyon to hike up to Donut Falls. It was a great hike because it had a lot of variety and a fun section that involved minor rock climbing in order to get close to the falls. It was just hard enough for the kids, while remaining entertaining enough for them to keep going.
Here is a table containing Utah hiking spots with some statistics:
| Summit Name | Elevation (ft) | Prominence (ft) | County | Latitude | Longitude |
| --- | --- | --- | --- | --- | --- |
| Kings Peak | 13,528 | 6,348 | Duchesne (Highest Point) | 40.776327°N | 110.372933°W |
| Mt. Peale | 12,721 | 6,161 | San Juan (Highest Point) | 38.438561°N | 109.229179°W |
| Mount Ellen | 11,522 | 5,842 | Garfield (Highest Point) | 38.108934°N | 110.813589°W |
| Deseret Peak | 11,531 | 5,811 | Tooele (Highest Point) | 40.459494°N | 112.626393°W |
| Mt. Nebo | 11,928 | 5,488 | Utah (Highest Point) | 39.821857°N | 111.760272°W |
| Flat Top Mountain | 10,620 | 5,370 | Utah | 40.372437°N | 112.188838°W |
| Mt. Timpanogos | 11,750 | 5,269 | Utah | 40.390858°N | 111.646082°W |
| Ibapah Peak | 12,087 | 5,229 | Juab (Highest Point) | 40.48780°N | 121.5039°W |
| Delano Peak | 12,169 | 4,689 | Beaver/Piute (High Pts) | 38.369237°N | 112.371355°W |
| Abajo Peak | 11,360 | 4,550 | San Juan | 37.839579°N | 109.462305°W |